---
[Home | Artists Bio | S.L.G. Bio | Recordings | MP3s | Reviews | Gigs | Orders | Contact]
---
PHOTO ARCHIVES
The 50's | The 60's | The 70's | The 80's | The 90's | The 2000's | The 2010's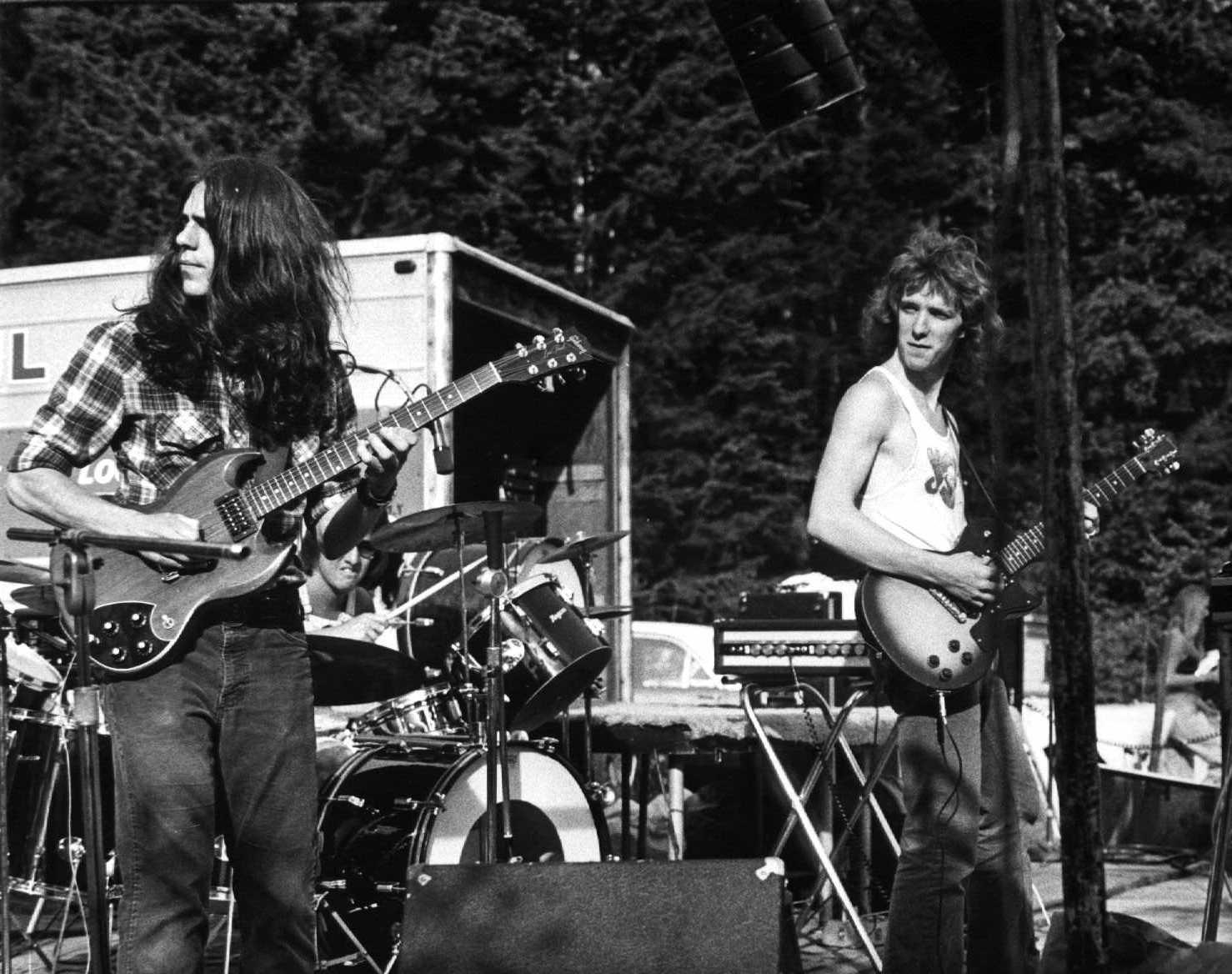 Mid 70's outdoor concert with Scott Lindenmuth, Randy Hiatt on drums and Pat Stone on guitar.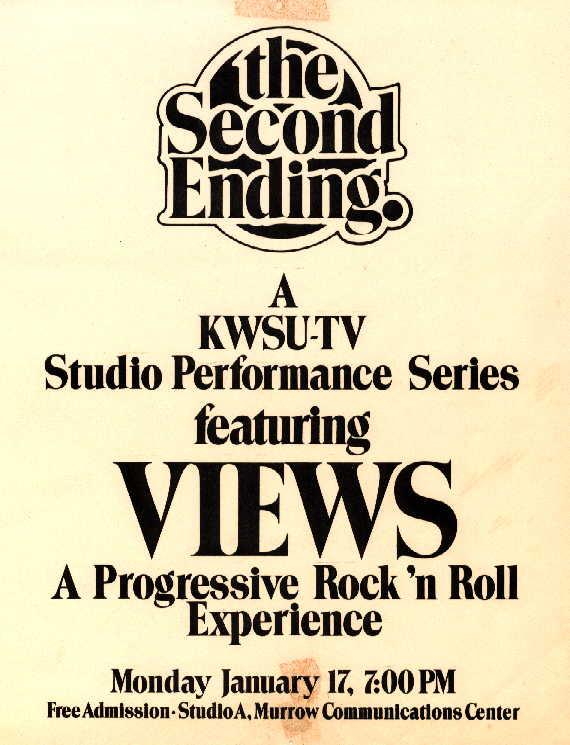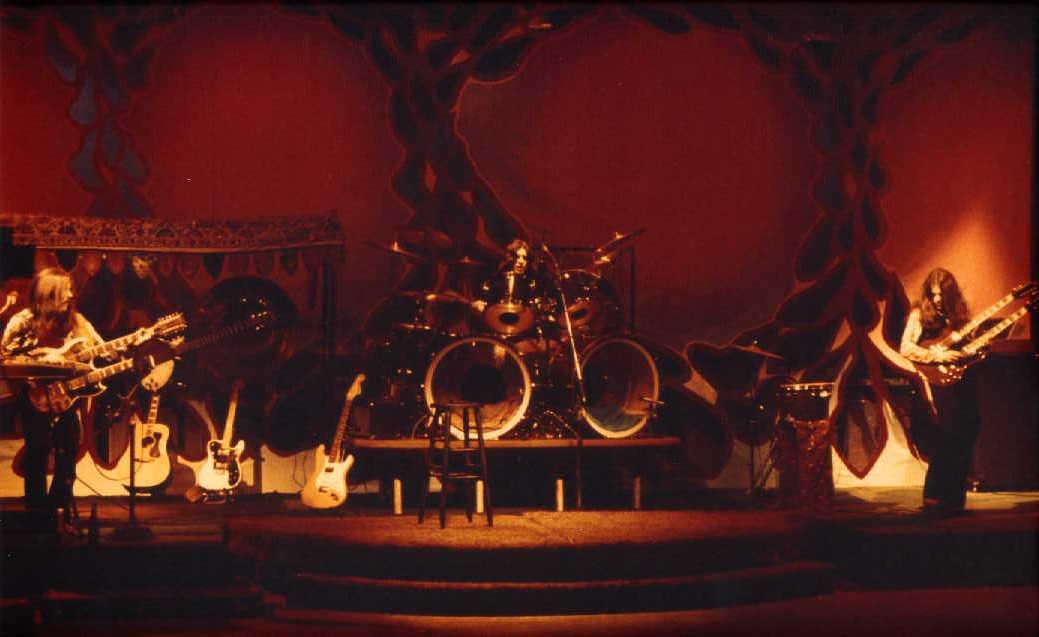 This photo from 1976 is the band Views with Larry Jacobson on the left, John Kopeinig on drums and
Scott Lindenmuth on the right.
The flyer above was promotion for this show.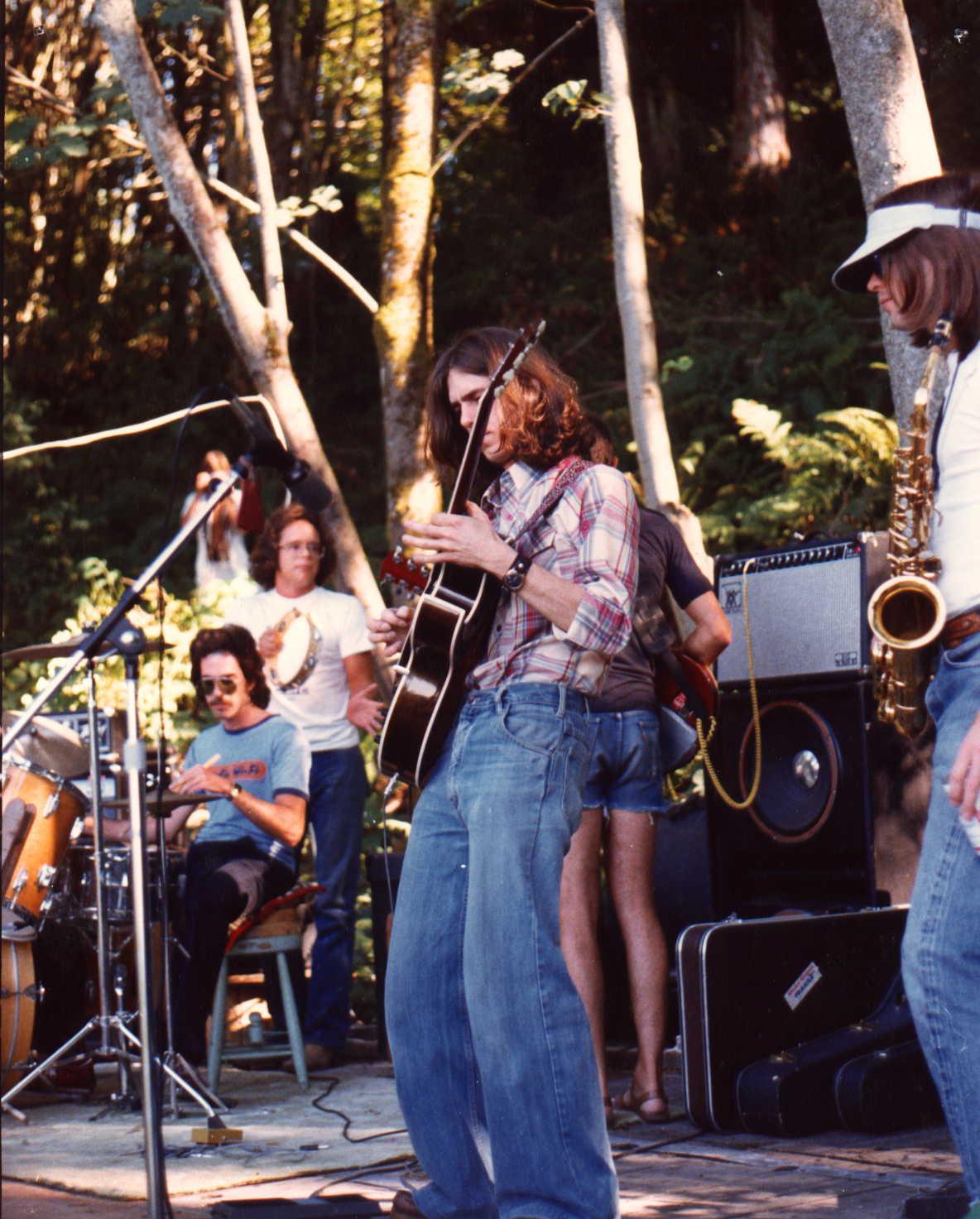 Mike Selvidge-drums, Scott Lindenmuth-guitar, Robert Puff-sax
perform an outdoor concert in the late 70's.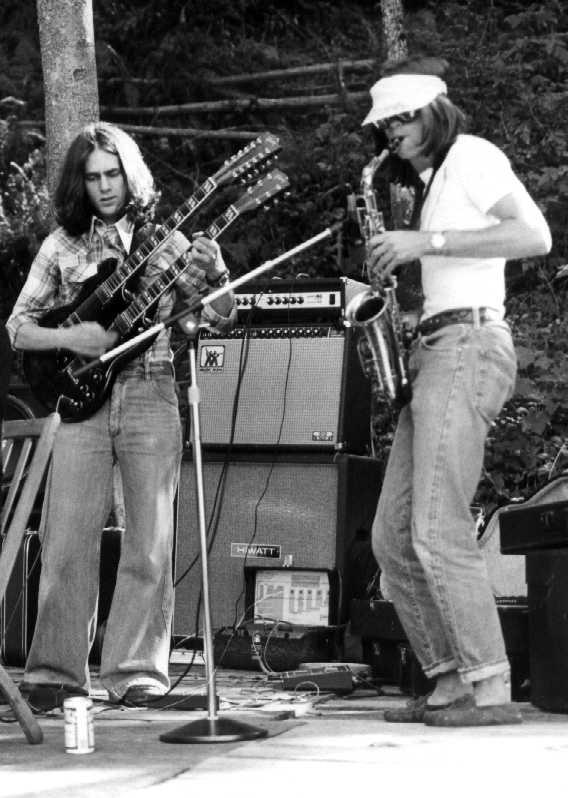 Scott Lindenmuth and Robert Puff from the same show.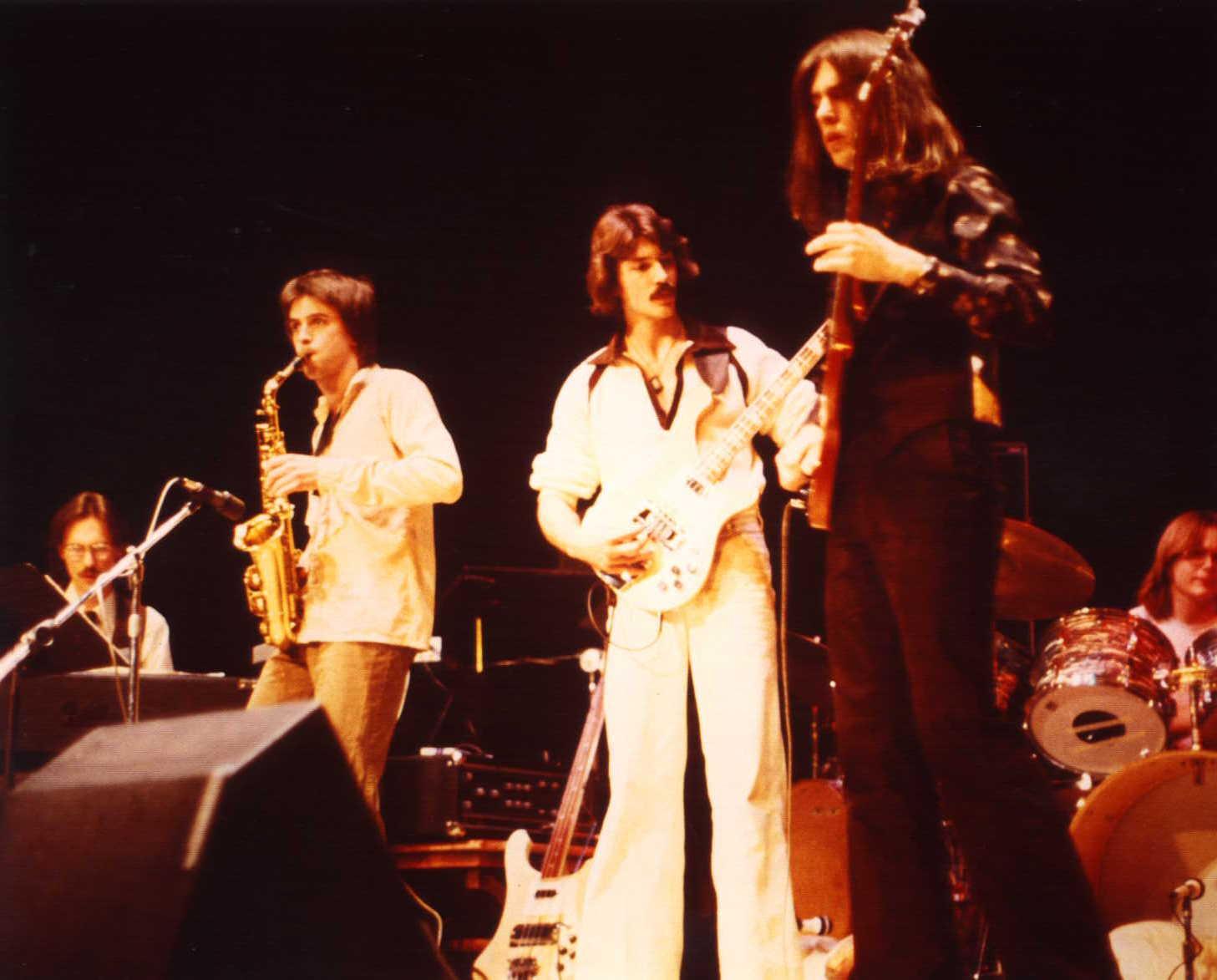 This photo is from Scott's Senior concert at the Cornish Institute in Seattle in 1979.
L to R: David Arnston, Robert Puff, Dave Taylor, Scott Lindenmuth, and Paul Blankinship.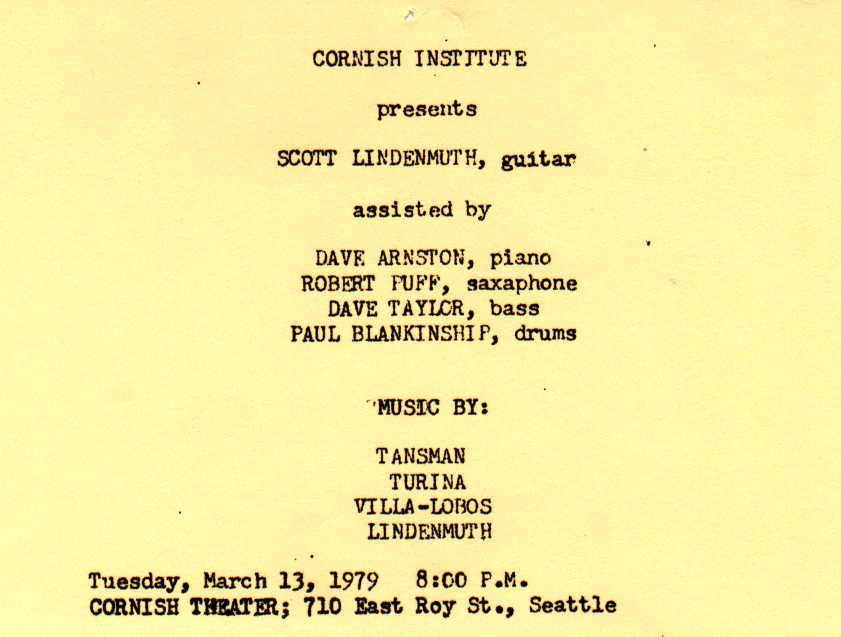 Promotional post card for Scott Lindenmuth's Senior concert at the Cornish Institute.
The 70's Page 2
---
[Home | Artists Bio | S.L.G. Bio | Recordings | MP3s | Reviews | Gigs | Orders | Contact]
---